My Plan, I like my plan:
With Eric Simon is doing his best Fred Wilpon impression and tightening the purse strings to an $80 million cap and Matt Harvey's surgery the chances for a playoff berth for the Mets in 2014 seems slim. There are some large contracts coming off the books, but also a lot of arbitration raises for young Mets which precludes us from having the money to follow a "Boston model". So I think the goal for 2014 should be to try for a .500 team while not hurting the depth of the farm system especially the pitching depth which as we can see may not be an actual strength just yet. My goal here is to follow a kind of Billy Bean/Cardinals model where we upgrade the team through trades and low level free agents for flawed, but useful players while the farm system turns into a hydra-like monster where when you kill one pitcher two more pop up in its place. With that said the glaring needs for this Mets team are at shortstop, at least one corner outfielder, and at least one starting pitcher.
via s.mlkshk.com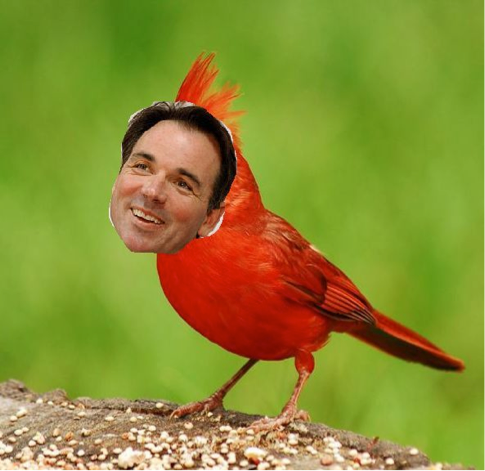 Non-Tenders: Lets start with trimming the fat from last year. The following players will be non-tendered.
Scott Atchison: Performance doesn't justify the pay raise. On a better team with more money he would be tendered for an attempt at a bounce back.
Omar Quintanilla: Not a major league player.
Eric Young Jr.: I initially wanted to keep him, but the only thing he really brings to the table is stolen bases and at best average defense which in my opinion is not worth $1.9M
That saves about $4 million and means I would tender Ike Davis, Lucas Duda, Daniel Murphy, Dillon Gee, Justin Turner, Bobby Parnell, and Ruben Tejada. Obviously all of those players will not be sticking around or else we would be stuck with essentially the same crappy team as last year. So to make the team slightly less crappy let's start with a trade.
Trade: Bobby Parnell, Lucas Duda, Kirk Nieuwenuis, and Ruben Tejada to Tampa Bay for Jeremy Hellickson and Matt Joyce.
My hope is that the Rays would want to reallocate the money from Joyce and Hellickson (who are hitting arbitration) to other parts of their team since they are becoming somewhat redundant. Joyce has a pretty heavy platoon split for a lefty, and they have Jennings, Myers, Zobrist, and may pick up DeJesus' option for the outfield. Plus they have prospects Brandon Guyer and Mikie Mahtook could fill in next year for Joyce. I added Kirk in the trade who will undoubtedly become Matt Joyce 2.0 once Tampa works their magic, or at the least a Sam Fuld replacement. Hellickson is a little more of a reach for this trade. While he does not have exceptional peripherals, the one thing he does is make his starts. He started the most games for the Rays last year and pitched the second most innings behind David Price. If the Rays intend to trade Price they would be much less inclined to trade Hellickson as well since they would have to replace twice as many innings.
What this trade does give the Rays is Bobby Parnell, Proven CloserTM, to replace Fernando Rodney at below the market rate. They also get a solid lefty 1B/DH in Duda to replace Loney and Luke Scott, with the added benefit of not being Luke Scott. Ruben Tejada is kind of a throw in backup middle infielder in case they don't bring back Escobar, but mostly because I couldn't bring myself to non-tender him, and I also needed to clear his salary.
Ultimately this trade would fill holes at starting pitcher and corner outfielder for the Mets while costing only $500K more than the salaries they are sending away (see Table below for salaries). Hellickson gives the Mets a solid fourth starter behind Niese, Wheeler, and Gee, and Joyce gives us a reliable bat with good OBP and power (career .340 OPB, 206 ISO)
Returning Players: The downfall of my plan might be starting Ike Davis yet again at 1B. I know it sounds crazy, but I still believe that Ike can be useful. Used in a strict platoon with Josh Satin, first base could either be incredibly productive for the Mets (Ike Davis career vs RHP: 256/356/471; Josh Satin vs LHP: 315/394/467), or a complete disaster (see Ike Davis 1st half stats, Josh Satin BABIP). Here's hoping it's at least somewhere in between and not a complete black hole, but for roughly $4 million it's worth the gamble one more time. If Ike fails, there's always Wilmer Flores waiting at AAA, or maybe Satin proves he can handle the job full time. Stranger things have happened in baseball.
Second base, third base, catcher, and center field will be filled by the incumbents, and while I'm confident in Wright, Murphy, and even d'Arnaud to be perfectly fine, I do have some reservations about Juan Lagares. If he does not take a step forward with the bat next year, I fear he might get a little bit of the Ruben Tejada treatment if his defense regresses at all, and I don't trust Matt DenDekker as anything more than a platoon 4th outfielder. So I will be looking for some centerfield insurance along with the other free agents I propose signing.
Free Agents:
Jhonny Peralta, 3 years, $28 mil with a $10 mil player option. 2014 AV at $8 mil, $10 mil in '15 and '16
Yeah, I know the defense up the middle might not be great especially next to Murphy, but Stephen Drew just doesn't do it for me. There's a couple of other reasons I decided to go with Peralta. One he's been super durable averaging 148.8 games from 2005 to 2012, and probably would have played in another 150 last year if not for his Biogenesis suspension. Secondly he has shown the willingness to play left field for the Tigers which could give the Mets some flexibility in the future if they find a better option at short.
Speaking of better options for SS, I would seriously look into signing Aledmis Diaz. The Cuban defector is now eligible to sign in February after lying about his age. Since he may only be 22 years old the Mets could sign him with their remaining international bonus pool money which they appear to have roughly $560K left over. Other teams like the Cubs and Rangers are already way past their spending limits for international signees. Diaz who has been compared with fellow countryman Alexei Ramirez (albeit more OBP skills and less defense) would probably be placed in St. Lucie or Binghamton and could reach the majors by the end of 2014 or early 2015
Justin Turner gets to stay and play bad defense at SS and 2B while still being a solid bench bat for little more than the Major league minimum.
Chris Young, 1 year, $5 mil with $3 mil in incentives for games played.
Young used to be one of the better hitting centerfielders in the game. His BABIP was rather low last year, and could be due for some positive regression. There's no way Billy Beane picks up the $11 million option on him for next year though. The good things about Chris Young are that the power and speed are still there (2013: 76.9 SB%, .179 ISO), he still hits leftys well which should balance out Joyce, and he can play any outfield spot while giving the defense a boost from the Duda/EYJ left field spot last year. The bad news is his plate discipline has slipped likely causing the low BABIP and offensive decline. His walks are down a few percentage points and his strikeouts were up last year. This is due to his swing% being up a few points and especially his swing rate outside the strike zone leading him to also hit more weak fly balls. The good news is this is something Dave Hudgens can definitely figure out and work on with him. The patient, pitch taking approach of Hudgens should do Young some good and hopefully he returns to form as a 20/20 threat for the Mets. He also becomes another centerfield option for the Mets in case Lagares should falter.
LaTroy Hawkins, 1 year, $2 mil
I hope some other team doesn't outbid the Mets for Hawkins this offseason. He definitely surpassed my expectations last year and I would love to have him back on a reasonable deal. Plus after trading away Parnell the Mets will need a Proven CloserTM of their own to mentor the younger guys until someone else steps up into that role.
The Mets bullpen is starting to get that influx of talent from the farm system. The homegrown bullpen could include anyone from this group: Edgin, Leathersich, Familia, Germen, DeGrom, Mazzoni, Walters, Verrett, Gorski, and Church, as well as outside additions: Black, Rice, Torres, and Burke. I would love to see the Mets start mixing up the bullpen with some starter prospects like the Cardinals have done over the years. Just make sure they're ready and don't ever make the Jennry Mejia mistake again.
John Buck, 1 year, $2.5 mil
Buck is fine as long as he's not playing every day. Everyone seemed to like him on the team so why not bring him back. I would not be against a multi-year deal here, but just the AAV seems important for AAOP purposes. $2.5 million might seem a little steep for a backup, but Buck has been a starter for better or worse his whole career so far so it might take a little bit more than usual. David Ross got $6.2 million for two years.
Andres Torres, 1 year, $1 mil
Torres comes back as a backup outfielder. He basically replaces Eric Young Jr and gives the Mets slightly less speed, but better defense and at half the price. Torres switch hits and could fill in for any of the three outfield positions.
I also have Matt DenDekker on the bench as the other outfielder which kind of makes Torres a little redundant as defense first backups, but like I said at the beginning this plan is supposed to let the farm supply the real talent, and I am banking on Cesar Puello eventually reaching the majors next year and replacing one of these outfielders.
Any Minor League FA Pitcher (Harang or Daisuke)
The last spot in the rotation will end up being a competition in spring training between Jennry Mejia who should be healthy, and whatever pitcher is willing to take a minor league deal. I assume Aaron Harang or Daisuke Matsuzaka are at that point in their career where either one would be willing to come back, but if not, well it doesn't really matter who the pitcher is. I expect Mejia to win the job anyway and get hurt just in time for a Rafael Montero or Noah Syndergaard call up.
In Summary: I've made one mid-level trade, signed one mid-tier free agent and a bunch of role players while getting rid of redundant players and players who have worn out their welcome to stretch a tight budget. Bobby Parnell is the only guy who will really be missed, but his salary was starting to get a little high for a team that doesn't really need a top flight closer yet. The goal for this team would be to play roughly .500 baseball and keep bringing up prospects like Syndergaard, Montero, Puello, and Flores. Then maybe you can see them go on a run and play meaningful September games with hopes for a playoff berth in 2015.
Additions include: Jhonny Peralta, Jeremy Hellickson, Matt Joyce, Chris Young, LaTroy Hawkins, John Buck, Aledmis Diaz, and Andres Torres.
Departures include: Bobby Parnell, Lucas Duda, Ruben Tejada, Kirk Nieuwenhuis, Eric Young Jr, Scott Atchison, and Omar Quintanilla.
My total payroll comes out to $78.5 million. See tables below for positions and salaries.
| Pos. | Starters | $Millions |
| --- | --- | --- |
| C | d'Arnaud | 0.5 |
| 1B | Davis/Satin | 3.5 |
| 2B | Murphy | 5.8 |
| 3B | Wright | 20 |
| SS | Peralta | 8 |
| LF | Young | 5 |
| CF | Lagares | 0.5 |
| RF | Joyce | 3.7 |
| Pos. | Rotation | $Millions |
| --- | --- | --- |
| SP | Wheeler | 0.5 |
| SP | Niese | 5 |
| SP | Hellickson | 3.3 |
| SP | Gee | 3.4 |
| SP | Mejia | 0.5 |
| Depth | Harang/Matsuzaka | 1 |
| Depth | Montero | N/A |
| Depth | Syndergaard | N/A |
| Depth | deGrom | N/A |
| Pos. | Bench | $Millions |
| --- | --- | --- |
| INF | Turner | 0.8 |
| INF | Satin | 0.5 |
| OF | Torres | 1 |
| OF | DenDekker | 0.5 |
| C | Buck | 2.5 |
| Pos. | Bullpen | $Millions |
| --- | --- | --- |
| RHP | Germen | 0.5 |
| RHP | Torres | 0.5 |
| LHP | Rice | 0.5 |
| RHP | Familia | 0.5 |
| LHP | Edgin | 0.5 |
| RHP | Black | 0.5 |
| RHP | Hawkins | 2 |
| Depth | Walters | N/A |
| Depth | Leathersich | N/A |
| Depth | Burke | N/A |
| Depth | Church | N/A |
| Depth | Mazzoni | N/A |
| Depth | deGrom | N/A |