For all of you pessimistic Mets fans who have been beaten down by our recent failures, let's start with some basic facts.
1) The Mets finished 38-30 in the second half last year.
2) The Mets have a young, cost- controlled core of deGrom, Syndergaard, Wheeler, Matz, Nimmo, Conforto, McNeil, Rosario, Alonso (starting mid April), Lugo, and Gsellman. Sure, we're not the Red Sox, but that right there is undoubtedly something to build around.
3) The Mets have absolutely zero dollars committed beyond 2020, save for our old buddy Bobby Bonilla. Flexibility is a nice thing to have!
The problem has been that the Mets keep making stupid mistake after stupid mistake. Constantly blocking talented youngsters with past their prime veterans. Constantly spending our limited free agency budget on the wrong players, etc. To their very slight credit (can't believe I'm saying this), the Wilpons actually spent a decent amount last offseason. Let me now present a quick summary of what our FO did with that cash:
And yes, those are the 3 GMigos walking out the room afterwards by the way, in case you were wondering. I wish ALL 3 (OMAR!) were leaving the team for good, but I digress....
The NL is very, very weak right now and after viewing some of the teams' rosters who made the playoffs last year, I see no reason why we can't compete with them. We don't need to blow this whole thing up; it's actually quite the opposite. We need to bring in some anti-bomb units and keep it moving. Let's go....
The Infield:
First Base: Alonso, Alonso, Alonso
OK, so two of our biggest weaknesses last year were right handed power and first base production? So what do we do about that? Try to resurrect a past-his-prime Hanley Ramirez? What about trading for Albert Pujols? He's a future HOFer, right? Mark McGwire just left the Padres' coaching staff. Maybe we should bring him back to play first?
Not this year fellas! We've blocked way too many young stars in the past few years, so let's not make the same mistake as we made with Conforto and Nimmo. Alonso has earned his spot on the team. Sure, people can nitpick and point to a few slumps he's gone through (since he's apparently the first minor leaguer to ever go through a slump) or point out his poor defense. But first base defense matters less than ever with the extreme shifts throughout baseball. McNeil will literally be right behind him half the time, able to smell those big farts that Alonso deservedly takes after blasting moonshot HRs. Literally!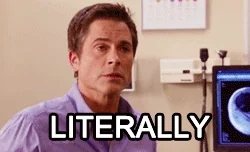 Alonso has posted insane exit velos and generally hits the living crap out of the baseball, which is a skill that should translate. A few too many Ks in there, but a decent BB% to offset it. Let's put him in and watch him mash some HRs. It'll be worth it.
Second Base: McNeil
The guy came up and posted a 137 wRc+ in '18, Brodie says he "penciled in" to be the starter. Also, he now has the internet in a frenzy because he got one 3rd place vote for NL ROY. Deservedly so, I might add.
Shortstop: Rosario
Major improvements in the last 2 months on both sides of the ball. Put up a 102 wRc+ in both August and September, will only be 23 next year. Easy call to make.
Third Base: Frazier
OK so he didn't have the best year with us in '18, but he still put up 1.5 fWAR in only 115 games. However, the 93 wRc+ is concerning. As is the fact that his durability took a hit with injuries as a soon to be 33 year old. I'm fine going with Frazier next year but we need a backup plan since I'm not exactly sure if he can play everyday at this point, which is why we will...
Sign Asdrubal Cabrera for 1 year/$5 mil with a vesting option for $6mil in '20
Why bring back a high-priced backup? Well, how did you guys feel watching Luis Guillorme play all around the infield last year? Or better yet, watching our old friend Jose Reyes hit below the Mendoza line yet still get time on the field? Yeah, thought so. Asdrubal is a guy who can play all around the infield as a switch-hitter with wRc+s of 120, 11, and 112 in the last 3 seasons. And since he's already floating the idea of returning to the Mets as a backup, I'm assuming his representatives aren't very optimistic about him getting a starting job somewhere. We need offense, so here it is. Considering that McNeil missed most of 2016-'17 and Frazier missed significant time last year, Cabrera has a chance to get roughly 400 PAs.
Non-tender Wilmer Flores & re-sign him for $2.5mil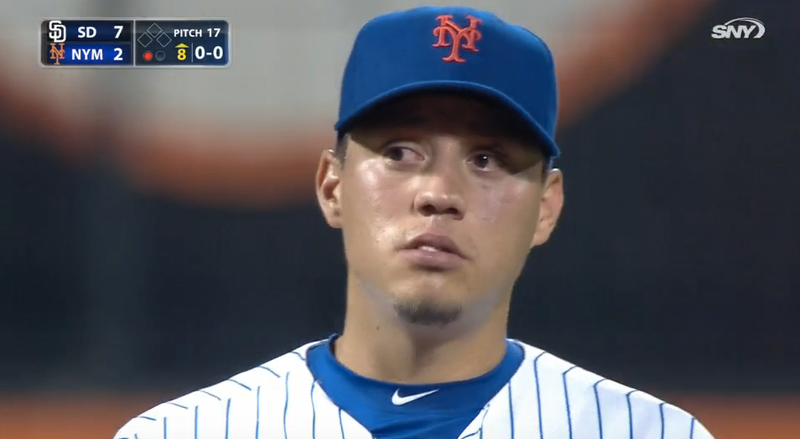 So Wilmer Flores (one of my favorite Mets ever) is projected to get $4.7 million in arbitration for '19. LOL! He might've gotten it if not for the fact that he's only 27 and now reportedly has early onset arthritis. Only on the Mets can a guy in his mid to late 20s get arthritis.
However, after this bad news Wilmer knows he's not getting that $4.7mil. We know he's not getting that $4.7mil. In fact, each of Wilmer Flores' mother/father/sister/brother/aunt/uncle/any young kid in his family who probably cries less than he does all know he's not getting that $4.7mil. We can non-tender him and let him roam the wilderness, just to hear from every other GM that he's not getting that $4.7mil. He can either cry over it (like above), OR he can just re-sign with us after getting non-tendered for a more reasonable $2.5mil. Play him at first until Alonso The Great arrives, and then watch him revert to being a solid right-handed pinch hitter off the bench.
Catcher:
Sign Yasmani Grandal for 4 years/$54 million
From Brian Schneider to Josh Thole to John Buck to TdA, do I really have to go through the laundry list of mediocre catchers the Mets have had in the last decade? Can't we just solve this issue once and for all? I've got a bright idea! Why don't we actually sign a top notch catcher who can actually hit? Wait, what was that? There's a very good catcher (in a league with so few) who's a free agent you say? Who we don't need decimate our farm system to get? We can just pay him, give up a second round pick in '19, and keep Gimenez & co.? Well golly gee, count me in! The only thing is, Yasmani Grandal and his team of agents know all of this. So guess what they're gonna say? In the famous words of Rod Tidwell:
Well, I guess we're gonna have to pony up then! Kiley McDaniel at Fangraphs projects Grandal to get 3 years/$39mil. That sounds a bit low to me, so let's make it 4 years/$54 million. A reasonable amount of backloading on that deal would pay him $11, $13, $14, and $16mil each season, respectively. A switch-hitting catcher who put up a 125 wRc+ in '18 is exactly what we need in our lineup, so let's make it happen. Or, we can always watch Tomas Nido fight it out with Jose Lobaton for playing time come July.
Kevin Plawecki
So the Plawecki as a starter drill is finally over, which is good because he'd make for a perfectly fine backup. Solid guy to have on the roster, some strengths, some weaknesses (those damn double plays!). But for once, we'd actually have depth behind the plate. Nice!
TdA....More Like "Get Away"
(same amount of syllables, it rhymes...ok fine. Bad joke, never mind. But yeah, he's getting non-tendered.)
Outfield:
Trade Bruce!!!!!
I seriously hate this guy so much. Outside of hitting the occasional HR, he has really stunk in recent seasons, and is now on the wrong side of 30. He can't hit for average, can't play the field, can't run the bases, and now apparently can't even hit HRs very often. In the last 5 seasons, he's put up fWARs of -0.4, 0.2, 0.4, 2.6, and 0.1. And bWAR paints a very, very similar picture. So no, 2018 wasn't an outlier...the guys stinks! He's literally been roughly a replacement player in 4 of the last 5 seasons! And we have him signed for another 2 years for major money?!?!!? Let's look for a trade partner... Somebody? Anyobdy? Bueller????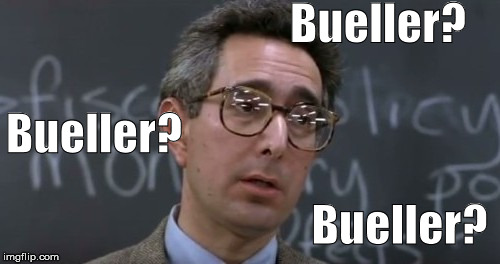 Trade Bruce to the Colorado Rockies for Bryan Shaw
Found a reasonable match. Both players have 2 years left on their deals. Shaw is owed $8.5 mil in '19 and Bruce is owed $14mil, so obviously the Mets are gonna have to pay for some of that. I'll have the Mets pick up $4mil of the difference, putting them on the hook for $12.5mil. I'll go into more detail on Shaw once we get to RPs, but Bruce might rejuvenate his career in Coors. Plus the Rockies were reportedly interested in him last offseason & can use a left handed slugger. The trade makes sense because Bruce will benefit from going to a hitters' park, while Shaw will benefit from going to a pitchers' park. I mean, if Bruce can't blast some HRs in Colorado, then I don't know what to tell you...
Trade Dom Smith, Anthony Kay, Desmond Lindsay and Luis Carpio for Kevin Pillar
OK, ok so we know what what Kevin Pillar is at this point. He's not a very good hitter (career 87 wRc+, with a .299 OBP), but he plays a very good CF. In this extreme flyball era that we're now living through (more flyballs than ever), I'd much prefer to go with top notch OF defense. After addressing the catcher and 1b situations and adding depth at 3b, we can afford to have one glove-first player hitting at the bottom of the order. And Pillar will be just that.
Pillar is a very solid all around player who has played in at least 142 games in each of the last 4 years. In those 4 seasons he has produced fWARs of 3.7, 2.4, 2.0, and 2.0. He makes up for his subpar hitting with strong value on defense and on the base paths. Getting rid of Bruce and putting in some combination of Pillar & Lagares in CF would give us elite outfield defense.
As for trading Dom, he really has no place on this team. He could be a good buy low candidate for a Blue Jays team that is rebuilding and will probably trade Justin Smoak as well. Kay had a nice bounceback year but he still looks like a fringy #5 starter to me. I personally don't think Lindsay & Carpio will make the bigs, but there's some hope there.
Nimmo & Conforto
Two studs who will only be 26. Two guys I can see making the all star team in '19. Next!
Juan Lagares
So he's quite a bit overpaid for a guy who's always hurt but if he can stay on the field, he can serve as a very good defensive CF. He might be a little bit redundant with Pillar on the roster but like I said, I value OF defense very highly and I don't know if we can count on Juan to stay healthy. Plus he usually hits lefties pretty well.
Sign Curtis Granderson for 1 year/$3mil
So now with Bruce gone we could use a lefty hitter off the bench. Enter the Grandy man. Yeah he'll be 38 in 2019, but he's aged gracefully and has done a good job in transitioning to more of a part-time role. With Grandy back, if Nimmo gets hit in the hand (love the grit Brandon, but I hate the injuries that often come with it) we can let him rest for a week without having a black hole like Austin Jackson or John Jingleheimer Schmidt (that is his name, right?) in the lineup. Plus, Granderson can still hit! He put up a 116 wRc+ in 403 PAs last year. So once again, everyone say it with me. DEPTH, DEPTH, DEPTH! Let's learn our lesson from the last couple of years guys, we need it!
Starting Pitching:
Extend Jacob deGrom for 6 years/$140mil
Oh boy, do I love deGrom. I think I might actually have a legit man crush on him. Just the look in his eyes when he stares at the batter, with that glove covering the bottom half of his face is enough to give any Mets fan butterflies.
Anyways.... we need to lock him up & he wants to stay in NY. Great start! With 2 more years of arb left, it makes sense for deGrom to take the nine figure paycheck that will set him up for life right now, rather than risk it for a slightly bigger paycheck that will also set him up for life. Also, $140mil will make him the Mets' record holder for the largest contract ever given out, narrowly edging out our sidelined Captain by $2mil. I'm sure that would mean something to a sentimental guy like deGrom (at least I imagine him to be that way in my man crush fantasies).
Also, let's not forget that deGrom is a team player and wants to win now (more man crushing on my part here), so of course he'll take a backloaded deal knowing that we have much more payroll flexibility after 2020. I'm putting his 6 years down at $11, $18, $27, $27, $28, and $28mil for each year, respectively. He'll get a couple mil less in '19 than he would get in arb, but he'll also know that huge guaranteed paydays are right around the corner.
Extend Zack Wheeler for 4 years/$37mil
Zack Wheeler is coming off a phenomenal season where he rejuvenated his career and performed like a true ace. But keep in mind that Zack only earned $1.9mil last year. Mostly due to injuries, he's only made several million dollars in his major league career, even if you include the $3.3mil he got as a signing bonus back in '09. Now, several million dollars may sound like a lot to us regular folk. But Zack Wheeler is a STAR ATHLETE. He doesn't just want a mansion and a couple of nice cars. Not having to worry about college tuition for any future kids and grandkids he may have is great, but is that enough? Noooooo he wants to have so much money that he can literally do this: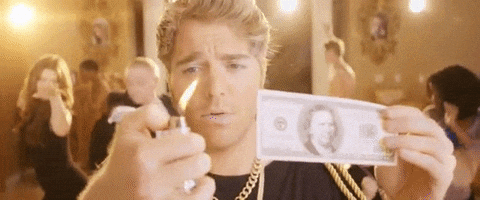 And of course, Zack has an extensive injury history. So if he gets hurt again, he'll have to put that lighter back in his pocket and put that big bill in some type of boring mutual fund. Ughhhhh, how lame! Therefore, I'm betting a 4 year/$37mil deal for a guy who missed most of '15-'17 will do the trick. Plus, if he stays healthy (please please PLEASE) he can hit free agency again at 32 and get even MORE money to light on fire? Hear that Zack? Could be a win- win! So let's give him $6.5, $9, $10.5, and $11mil over the next 4 years. He'll get a slight raise in '19 over what he would get in arb, and then three years where his annual salary averages over $10mil. If things go right, he'll get to pull that lighter back out again in four years.
Thor
He still has 3 years of team control left, so let's wait a year to talk extensions. I know, I know, he's amazing and is literally named after one of my favorite Marvel characters. But he has an injury history and I'd feel more comfortable talking about an extension after seeing him pitch a full season. Even if we have to pay him more.
Steven Matz
As our oft- criticized but perfectly fine #4 starter, Matz will be back next year. And if he stays healthy, I could envision a slight improvement over '18. He's flawed but has good stuff and performs well when he's healthy.
Jason Vargas
Yeah, I hate the guy. I hate his contract. I hate his stupid 87 mph fastball that just looks so damn hittable on TV. But he did have a 3.92 FIP over 54.1 innings in the second half. So there's that. Plus, let's be honest...most 5th starters suck anyways.
Bullpen:
Bryan Shaw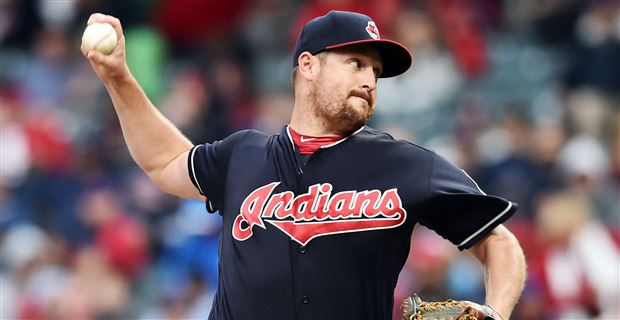 OK, so let's get back to Bryan Shaw, the piece that we got in return for Jay Bruce. First off, yes, Bryan Shaw was awful in '18 after signing a 3 year deal with Colorado. He had a 5.93 ERA and a 4.92 FIP. His K%-BB% dropped down to 10.1%. But we must keep in mind that this is the piece we are getting back for Jay Bruce, a player who was downright terrible last year, might have a chronic foot condition, and is definitely one of my least favorite Mets in recent memory. There's literally smoke coming out of my head just thinking about the fact that we gave him $39mil, so let's just go through with the deal. Ari Gold style.
One of the few positives for Shaw was that his FIP was nearly a full run lower on the road (4.49) than it was at home (5.43), showing that Coors Field definitely played a part in Shaw's struggles. Now, I'm sure a lot of you will rightfully say that a 4.49 FIP is still quite mediocre. But going back and forth between a place like Coors (where sometimes your breaking pitches just refuse to break) and a normal road environment can be a large adjustment to make every few days throughout the season. I expect that going back to a normal altitude will do wonders for Shaw, especially if he comes to a pitcher's park like Citi Field. Plus he pitched under Mickey in Cleveland.
Sign Andrew Miller: 2 years/$18mil with an innings based vesting option for $11 mil in 2021
There are certainly valid concerns about Miller's injury- plagued 2018, which is why I would include a vesting option solely based on innings pitched over the first two years of the contract. I think this would be a fair deal that Miller would take, especially if he's confident in his health. As for his performance, a 3.51 FIP in a down year is still very nice, as was his 29.2 K%. We are in dire need of a hard throwing lefty out of the pen, and even in his mid 30s Miller fits the bill. Let's put him down for $8.5 and $9.5mil over the two years that he's guaranteed. Also, our faithful fans can hold up signs with this lovely slogan on it whenever he comes in the game:
I know, I know, it's cheesy and played out. But for people like myself who like to get absolutely wasted at the ballpark, it'll be great. Hopefully I won't have to get as drunk in '19 when we actually win some of the games that I attend, but I'm not making any promises.
Sign Adam Ottavino to a 3 year/$30mil deal.
Who doesn't love a hard throwing reliever who struck out over 36% of the batters he faced last year? Oh so it's a no?!? Next you're gonna tell me you don't like pizza, chocolate, or beer? EVERYONE likes beer! And everyone should like Ottavino. Sure, he had a bad 2017 and he walks too many batters, but I just love the idea of a guy coming in late in the game and sending opposing batters back to the dugout with a sad face. Sounds better than sending them back to the dugout with a happy face after hitting a 3 run HR like many of our relievers did in '18. A 3 year deal at $9, $10, and $11mil for each year is perfectly reasonable for one of my favorite relievers on the market. Plus, he's pitched almost his whole career in Coors Field (sans a brief stint with the Cards). So imagine what he can do in Citi Field.
Seth Lugo & Robert Gsellman
Love them both, especially Lugo since he can spot start. Obvious locks for the big league pen in '19.
Anthony Swarzak
Yeah, Swarzak was terrible last year but with his $8.5mil salary for '19 he's not going anywhere. Maybe he can regain his 2017 form. I have no idea, but here he is.
Drew Smith/Daniel Zamora
Smith looked like he had some promise last year. Same with Zamora who could serve as a second lefty, despite his lack of velocity. Let them duke it out.
And the final addition: Sign Jose Reyes for 1 year/$10mil with a vesting option for $15mil in 2020.
With Omar and RAJ in the front office, this move is actually very likely and could make sense if Ok, OK, I'm kidding! I just wanted to give you guys a panic attack/make your blood boil for a couple of seconds. This was a long AAOP, so allow for some levity near the end.
Please don't count this towards my total '19 salary guys. I swear, I worked really hard on this!!! LOL.
Roster:
Summary:
OK, so these aren't the flashiest, craziest, most daring (and probably unrealistic) moves in the world. There's no paying Machado $400mil here. There's no Syndergaard for Kris Bryant swap. No Rosario, McNeil, Gimenez, Alonso, Kelenic, Dunn, Peterson and two first round draft picks (that we're not even allowed to trade) for Francisco Lindor and Jose Ramirez deals. Get those Tim Tebow for Vlad Jr. ideas out of your head!!!
I simply tried to outline a practical way that we could plug away at our weaknesses, solidify our strengths, and be very competitive in a weak National League. This is a roster with a few all stars, many good players, and a lot of guys who will provide us with value in their roles, some as just part- time players until the inevitable injury bug hits (IT WILL!). This is a team with 25 men who can all provide us positive WAR values, unlike our '18 team which featured many guys who were deep in the negatives. I actually think an offseason like this would give us the most realistic chance at 90+ wins and the playoffs, where our dominant pitching will give us a fighting chance. Now we just need to make it happen and watch the wins pile up.